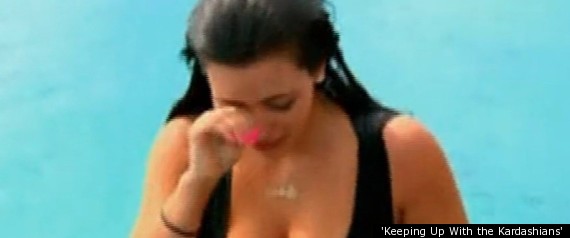 NEW YORK
(AP)
-- Kim Kardashian is "heartbroken" over her decision to
divorce
professional basketball player
Kris Humphries
after only two months of marriage, but life will go on, her mother says. "Just because somebody is getting a divorce doesn't mean life is over," mom
Kris Jenner
said. "She's not the first person to get a divorce, and she won't be the last, no matter what the length of the marriage." Jenner, who divorced Kardashian's father,
O.J. Simpson
's attorney
Robert Kardashian
, in the early 1990s and is married to former Olympic decathlon gold medalist
Bruce Jenner
, said reports her
reality TV
star daughter's relationship was
made for TV
are false. "That would be insulting to this wonderful viewership that has followed us from Day 1," she said. "I don't think any of us are in that kind of situation where we have to go out and ... create opportunities to make more money. I think we are just fine." She also said the family members won't stop sharing their lives with the public. "(The breakup) doesn't mean that the rest of us are going to change our personalities in any way and, you know, completely turn into different people," she said Thursday. "We're going to carry on and hopefully be much stronger as human beings and as a family." After Kardashian, 31, filed for divorce last week, citing irreconcilable differences, she left for a business trip to Australia with her sister Khloe Kardashian.
Follow @YardFlex