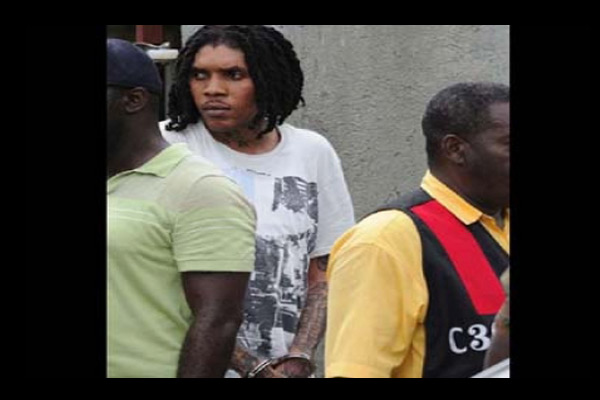 Dancehall artiste, Vybz Kartel, who is spending his third day in police custody, is to be questioned on Monday afternoon [October 3] by detectives from the Major Investigation Taskforce (MIT).
A member of his legal team, Christian Tavares-Finson, told RJR News on Sunday night [October 2] Kartel is scheduled to be questioned early Monday afternoon.
"So long as the lawyer is available at 2 o'clock the interviews will go on at 2 o'clock and then we will decide where we go from there. Whether or not the interviews go on depends on the availability of the lawyer, once he is available we are ready to roll," ACP Powell said.
It is reported that Kartel's arrest is linked to a wider investigation.
Sources close to the probe revealed that Kartel, whose given name is Adijah Palmer, is to be questioned about a recent fire and the discovery of a body at premises he frequents in St. Andrew.
Two other locations frequented by Kartel were also searched on the weekend and several items confiscated.
In the meantime, ACP Powell says investigators are making progress with their probe of persons who are said to be associates of the controversial entertainer.
"We are still looking for those persons, we are continuing our investigations and hopefully we will be able to wrap up some significant investigations which we are doing around these persons," he said.
Follow @YardFlex