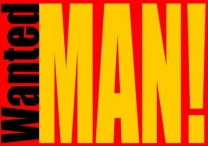 Extradition proceedings are to begin on Wednesday, against Vincent Ashman, the Jamaican fugitive wanted in England for murder.
Ashman, a reputed member of the Dawg Paw Gang, appeared before the Corporate Area Criminal Court, Monday, where the hearing date was set.
Ashman was re-arrested two weeks ago, nearly six months after the Supreme Court ordered his release from custody.
Last year, Mr. Ashman agreed to return to the UK, to stand trial for murder.
The law gives the state six months within which

to sign the surrender warrant, failing which the fugitive has to be released.
The attorneys for Mr Ashman have declared that they will be fighting the extradition.
Mr Ashman was captured in August Town, St Andrew, last November,

by members of the Flying Squad, during their manhunt for reputed leader of the Dawg Paw Gang, Christopher Linton.
He's wanted in the UK for the fatal shooting of a man at a nightclub in Brixton, in 2009.
The shooting was captured on video, but Ashman fled to Jamaica following the incident.
Follow @YardFlex