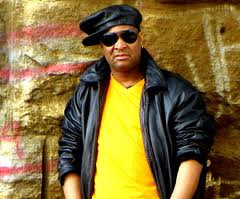 For the second straight week, reggae singer Robert Sutherland's piercing single, Times So Hard, has held on to the number two slot on the competitive Jamaica Countdown Chart.
Sutherland hit an important milestone in his career when the single reached the number 1 position on the Jamdown Vershun Top 10 Reggae Chart in Australia, attracting quite a bit of attention to the Philadelphia-based singer.
As Robert himself likes to say with a serious expression, "a work we a work", and that phrase aptly sums up this entertainer's attitude to his craft. For Sutherland, It is, and has always been, all about reggae music - in good times and in bad. So it's not surprising that he should have chosen 'hard times' as the theme of this, his most popular song to date.
When asked if he thinks Times So Hard will claim the number one position on the Jamaican chart, Sutherland was a bit cautious in his response.
"Well, to be honest, the fact that after 12 weeks on the chart Times So Hard reached number two, then anything is possible. I am really happy and thankful that the work is being recognized in such a powerful way. Of course, I would be overjoyed if there is a repeat of what it did on the chart in Australia, and I am being positive about it," Robert Sutherland declared.
Follow @YardFlex