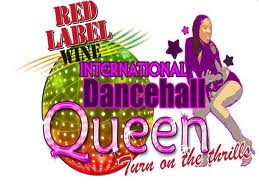 July 17, 2011:- There is definitely excitement in the air as the date draws near for the annual Red Label Wine International Dancehall Queen Contest 2011. The much anticipated contest will be held on July 30, 2011 at its usual home - Pier One in Montego Bay, Jamaica.
Promoted by Big Head Promotions, the International Dancehall Queen Contest is the premier and only authentic dancing contest for dancehall queens from across the world.
Already the contestants have been chosen and with the event now numbered in days, the big question is: Who will wear the4 crown of Miss Red Label Wine International Dancehall Queen 2011?
Last year's show featured queens from Jamaica, Austria, Poland, Germany, Estonia, Belgium, Italy, Japan, England, Martinique, Trinidad, USA, Canada and France. The winner was 23-year-old Kristal Anderson from Falmouth, Trelawny.
She was crowned by 2009 winner Tavia Morris from Montego Bay, Jamaica.
The crown has been in Jamaica for two consecutive years, Will Jamaica be able to keep a grip on the coveted Dancehall Queen trophy for a third straight year?
Follow @YardFlex