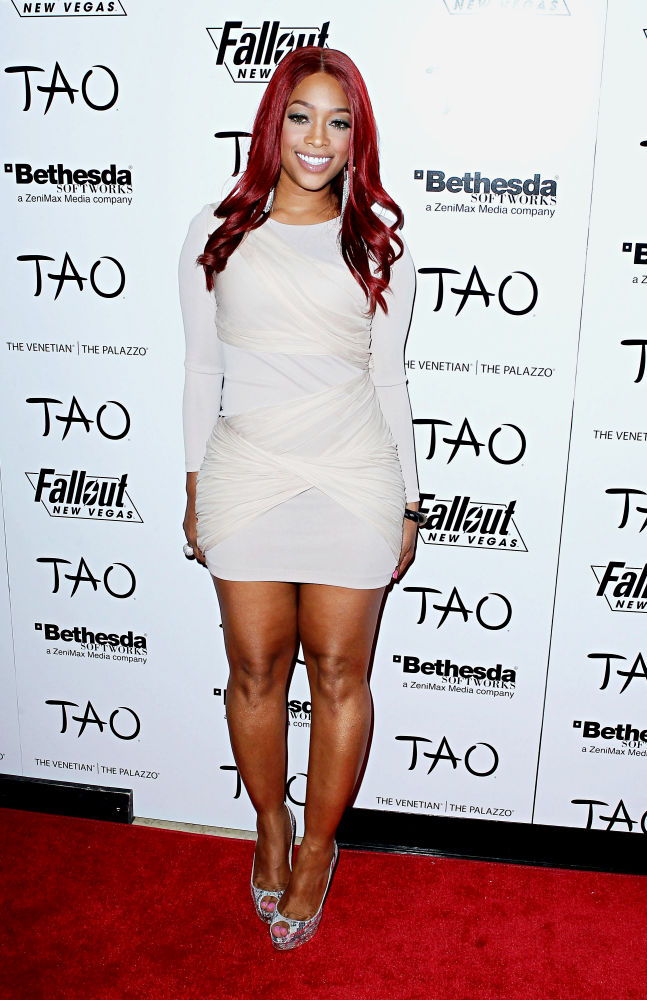 Rapper Trina will be the guest of honor at Jamaica's Excellence in Music and Entertainment Awards in March for her work with local stars including Sean Kingston and Lady Saw. The female MC will receive the International Friend of Reggae Honoree accolade to thank her for sharing the spotlight with up-and-coming and more established artists from the Caribbean country.
EME Awards founder, Richard Burgess, says, "Some of the icons of our rich musical heritage as well as the hottest newcomers around will receive the recognition they so rightfully deserve, for providing us with wonderful musical gems throughout their careers."
Trina follows in the footsteps of previous award recipients such as Missy Elliott, John Legend and Akon, reports AllHipHop.com. The Seventh Annual EME Awards take place in Kingston on March 12.

Follow @YardFlex