Jamaica's reggae superstar Buju Banton, real name Mark Myrie, has been found guilty of three cocaine related charges.
A 12 member jury a short while ago delivered the verdict in the Sam M Gibbons building in Tampa which houses the United States Middle District Court, Florida Division.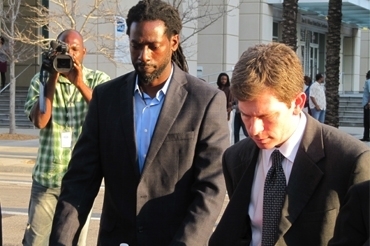 Buju was tried last week on four charges.
Buju throughout the maintained he is innocent of the charges saying he play no part in any conspiracy to possess cocaine.
In denying the claims against him, Buju, though his attorney David Oscar Markus, argued that the artiste never became a willing participant of the cocaine conspiracy charged in the superseding indictment.
The defence said tasting the cocaine, talking about cocaine and simply being present at the warehouse is not sufficient to find Buju guilty of the crimes charged.
This trial, which began on February 14, was the second attempt of the US government to convict the Jamaican artiste. A first trial last year was declared a mistrial after jurors failed to arrive at a unanimous position.
Buju was arrested on December 10, 2009.
His long-time friend Ian Thomas and a James Mack were arrested the same day when they attempted to by cocaine from undercover detectives in a Florida warehouse. Thomas and Mack pleaded guilty but Buju denied the charges. He said he decided to fight in federal court because he knows he is innocent.


Follow @YardFlex