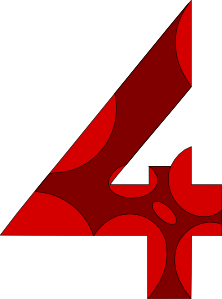 As Trinidad and Tobago started the year with four murders and two fatal accidents, the country's Commissioner of Police, Dwayne Gibbs, warned criminals that efforts will be made by the police to put them where they belong.
The police commissioner said that one of the goals for the police service in 2011, was the transformation of the service.
He said such a move would benefit the country, since police officers would be able to effectively and professionally serve the public.
The Commissioner said focus will be placed on rebuilding the model of policing, to get in line with the 21st century.
Commenting on the four murders on the first day of the year, the police chief said his officers will remain relentless in their pursuit of those responsible for disrupting the peace and stability of the country, as they seek to maintain law and order.
Bushman sings the Bush Doctor
Reggae artiste Bushman is seeking to come back in a big way with a new studio album and a title to match - Bushman Sings The Bush Doctor - A Tribute to Peter Tosh. Compiled in honour of reggae legend Peter Tosh, Dwight Duncan aka Bushman covers some of Tosh's greatest hits as he pays justice and tribute to the icon.
Bushman Sings The Bush Doctor is a12-track collection (15-track digital version) of classic Tosh songs, recorded with reverence and grants homage to the original classics. The album was produced in collaboration with Penthouse Productions and sees guests vocalists Buju Banton and Tarrus Riley, and musicians Robbie Lyn, Sly Dunbar, Kirk Bennett and others join Bushman on this tribute, which both honors and continues Tosh's legacy.

The lead track Legalize It was featured on the recent Greensleeves compilation Hi Grade Ganja Anthems 3. Other standouts include Don't Look Back featuring Tarrus Riley, Mawga Dog, Brand New Second Hand, and Mama Africa featuring Buju Banton.
The baritone voice of Bushman has a notable resemblance to Tosh's tone and is thus perfectly paired on this tribute to the iconic entertainer. With his own vibrant, soulful sounds, this new take on Tosh's classics is a treat for connoisseurs and new fans alike

Follow @YardFlex