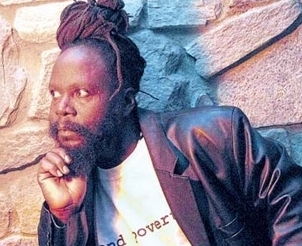 It's been quite a long wait and reggae singer Lazah Current is very happy that his sophomore solo album titled 'A Better Tomorrow is finally completed. The album which consists of fifteen tracks was produced by Anthony 'Bassy' Hibbert and will be released before the end of March.
He is extremely optimistic about the album as he awaits its release. To date two singles have been released from the album these are 'Hey Girl' and 'Lately'. Both songs have received good airplay both locally and abroad.
'A Better Tomorrow' was originally scheduled to be released early last year but was put on hold to facilitate the recording of more songs in order to make the album stronger.
"The album was supposed to be released in January 2010 but because everyone involved with the project including myself wanted it to be very strong, we decided to spend more time in the studio to get it right," said Lazah Current who is signed New York based DJT Productions Inc.
He also said that his management team will be staging a series of album release parties in Toronto, New York and Kingston leading up to the release of the album.
'Cry Me' and 'Life Is' done for Canadian based Blunt Life Productions are two of the singers latest recordings.

Follow @YardFlex