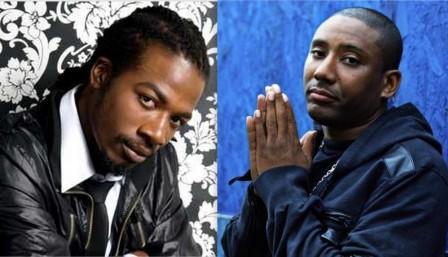 The man who brought you 'Hold yuh' which was without a doubt the biggest song for 2010 was supposed to have touched down in NYC recently, but never made it.
The reggae star and hip hop artiste Maino were slated to record the video for their hot collaboration together 'It's You' but can't seem to get the project done. It's reported that this is the second time that the two artists have attempted to meet up to record the video but without luck.
The first time it was booked Maino had to cancel due to 'unforeseen' legal issues. For the second time, the video team was in place, club was booked, camera people were ready only to hear that flight delays affected Gyptian.
This has prevented the project from moving forward. In fact, Gyptian was scheduled toperform later that night at an event in Queens, NY and never ever touched down in the big apple. Word on the street is that the promoter of the show never confirmed the arrangements fully with Gyptian management team if he would be able to even perform at the show and participate in the shooting.
You see what happens when promoters try to cut corners?
Gyptian has a great reputation for appearing at his shows so for him to miss a NYC performance is quite unlikely.
As the saying goes, maybe three's a charm. We'll see what happens at the third attempt of this video shoot.

Follow @YardFlex