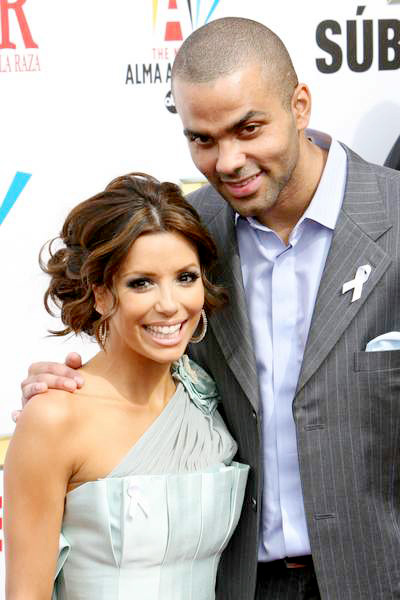 Eva Longoria and Tony Parker's divorce looks like it's going to keep getting uglier. First, there were rumors of infidelity involving Parker, then Longoria appeared to blindside her soon-to-be-ex-husband by filing divorce papers in Los Angeles last Wednesday.


Then, Parker hit back by initiating his own surprise divorce proceedings in his native Texas. TMZ reported that the Friday (November 19) filing was a surprise to Longoria and her lawyers and that the "Desperate Housewives" star was "very upset" when she found out about it.


As for the reason for the divorce, Parker's petition reportedly states, "The marriage has become insupportable because of discord or conflict of personalities between Petitioner and Respondent that destroys the legitimate ends of the marriage relationships and prevents any reasonable expectation of reconciliation."


Citing unnamed sources, the gossip site reported that both sides wanted to enforce the prenup they signed before their lavish 2007 wedding. When Longoria's lawyer filed her divorce papers, the box that reserved her right to collect spousal support was checked, violating the terms of the prenup.


Fearing that Longoria's actions left open the chance that she would challenge the prenup, Parker's lawyers took preemptive action to protect his client in Texas by counter-filing. The move was made because it could be easier for Parker to enforce the prenup in Texas than in California. The site noted that Parker's divorce papers did not mention the prenup, but instead said that he believed Longoria "will enter into an agreement for the division of their estate."


After earlier denying that she and basketball player Parker, 28, were headed for divorce, Longoria, 35, filed papers on Wednesday citing "irreconcilable differences" and seeking spousal support from the San Antonio Spurs star.


TMZ reported that calm had been restored by Sunday and that there was no more drama over the dueling petitions, but as of press time there were still two divorce filings in two different states, so one of the stars is going to have to blink.



Follow @YardFlex