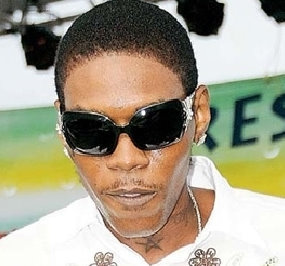 Dancehall artistes Vybz Kartel and the Gully God Mavado turned themselves in to the St Andrew North Police yesterday and slept behind bars last night.


The police named them as "persons of interest" on Tuesday and said they wanted to interview both men about a series of serious crimes that have been committed in sections of the St Andrew North Police Division.


Kartel, whose real name is Adidja Palmer showed up shortly after 9 in the morning, accompanied by his attorney Valerie Neita-Robinson.
Hours later, close to noon, his rival in the dancehall Mavado turned himself in. He was escorted by his attorney Christian Tavares-Finson.
Both deejays will be interviewed in the presence of their attorneys today.


Follow @YardFlex