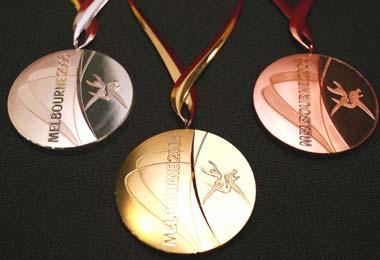 Jamaica's medal count at the 19th Commonwealth Games in Delhi, India stands at six after Lansford Spence, Nickeisha Wilson and Sheree Francis landed silver and bronze respectively on Sunday's seventh day of competition.


This puts Jamaica is 13th position in the overall medal standings with two gold, three silver and one bronze.


Australia continues to lead all countries with 137 medals including 61 gold.


Spence, 28, who is better known as a quarter-miler, turned in the performance of his life in the 200 metres in Delhi, to produce 20.60 seconds in the heats, 20.54 seconds in the semifinals and 20.49 seconds, which got him on the podium.


Leon Baptiste of England took the gold in 20.45 seconds.


Rasheed Dwyer missed out on a spot in the final after finishing fifth in the semifinals in 21.13 seconds.


Follow @YardFlex