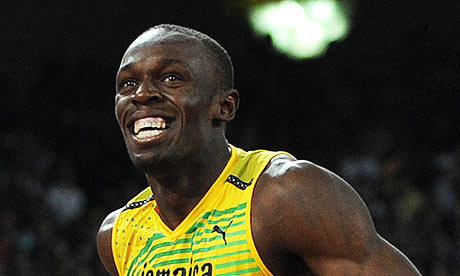 If we had any doubts that our Usain Bolt is a superstar it's all gone now. Wow, one woman after another keep coming out of the works about her romance with him.


The latest, Rebeckah Passley, made quite a big thing in the Sun tabloid in the United Kingdom on Tuesday that Usain was involved in a relationship before bolting away and leaving her behind.


"I feel heartbroken. He's the best lover I've ever had. Usain might be quick on the track but he takes his time in bed. He knows how to treat a woman," she is reported as saying in the article.


Passley said that they were dating for about a year before their relationship hit the rocks after rumours started circulating that he was dating other women.

"Girls were popping up in the press claiming they were dating him. He told me it was all nonsense. But it did have a bad effect on our relationship and we have had no contact for a month," she said.


Passley is said to have gone to a track meet at Crystal Palace, near her home, when Bolt got his manager to invite her to a team party in West Ham. She is said to have shared the back seat of Bolt's chauffeured car.


The heartbroken Passley said he loves dominoes, hugs and kisses. She also reasoned, "Friends tell me we'll get back together but I'm not sure we will."


We wonder, who's next on the love train?


Follow @YardFlex