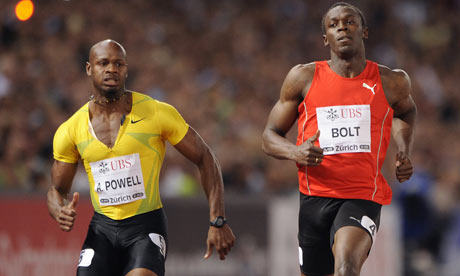 All is in place for a showdown featuring the three fastest men over 100 metres at the Stockholm Diamond League meet in Sweden on August 6.


Meet organisers say Usain Bolt has confirmed his participation against Powell and Gay who were previously confirmed.


It will be the first meeting by all three athletes since last year's World Championships where Bolt set the world record of 9.58 seconds, with Gay second in 9.71, and Powell third in 9.72.


Bolt and Powell are joint world leaders having each run 9.82 seconds.


It was in Stockholm that Powell beat Bolt in 2008.
Follow @YardFlex